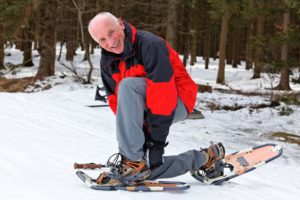 For your convenience, our most common customer questions are answered right here.
Not finding what you want? Reach out directly through our Contact Us page.
Q: What is Medicare and what does it cover?
A: Medicare is a health insurance program for people age 65 and older, individuals who receive "Social Security Disability Benefits" for 24 months (regardless of age) and individuals with "ESRD" (end stage renal disease).
Original Medicare has two PARTS:
Part A: covers inpatient HOSPITAL, skilled nursing care (up to 100 days, based on qualification) and Hospice.
Part B: covers MEDICAL services such as preventative/wellness, Primary Care Doctor visits, specialists, labs, diagnostic tests & procedures, outpatient surgeries, other services.
Q: Do I need to enroll in Medicare A and B?
A:  If you ARE collecting Social Security benefits: your enrollment is automatic (though some people will want to disenroll). Keep an eye out for your Medicare card to arrive in the mail from the Social Security Administration.
If you are NOT collecting Social Security Benefits you will need to enroll.
Q: How much does Medicare cost each month?
A: Most people pay nothing for Medicare Part A. In 2018 the standard monthly premium for Medicare Part B is $134, but some people pay more (income related adjustment) and some people pay less (Medicare Savings Program).
Q: What about Prescription Drug Coverage?
A: You will need to find a Medicare part D Prescription drug plan.  You can enroll when you become eligible, and can change your plan at least once each year.  It is important to check your specific medicines on the plan's formulary (list of covered drugs) before enrolling.
Q: I have coverage options through my employer so do I need Medicare?
A: It is very important to understand your plan's expectations of you once you become eligible for Medicare.  I can provide a list of questions to ask your benefits specialist so you know how your current group insurance will work with your Medicare and what is expected of you.
Q: I know I need help, but I don't want to pay a consulting fee.
A: You will never pay me a fee to help you understand Medicare or your options. If you find a plan that works, and enroll in that plan through me I will be paid by the insurance company.  It is very helpful to have some who knows the "Ins & outs" work with you through these important decisions.
There are many important questions I can answer for you.